What Was California's Emergency Bail Schedule? 
Beginning in April 2020, the Los Angeles Superior Court adopted an emergency bail order in order to limit the spread of COVID-19 in jails. In essence, the order allowed those accused of misdemeanors and lower-level crimes to continue working and living at home rather than staying in overcrowded jails. The emergency bail schedule stated that bail for all misdemeanor and felony offenses had to be set at $0, but with some exceptions. Serious or violent felonies, certain sex crimes, domestic violence, and driving under the influence were among the exceptions that still had cash bails. Furthermore, nothing in the emergency bail schedule restricted the ability of the court to deny bail. 
At the same time, the California Supreme Court decided in March 2021 that the practice of conditioning freedom solely on whether an arrestee could afford bail was unconstitutional. In re Humphrey, the court held that alternatives to cash bail existed to protect public safety and prevent failures to appear, such as electronic monitoring, regular check-ins with a pretrial case manager, community housing, and drug and alcohol treatment. Additionally, if bail was still determined to be necessary, courts now had to take into consideration the defendant's ability to pay the amount of bail posted. 
Court Reinstates Bail Beginning July 
Despite the new surge of COVID-19 infections, the Superior Court ended the zero-bail policy on June 30. As a result, even those accused of non-violent, lower-level crimes will be subject to awaiting trial from jail if they cannot afford bail. According to the court, this change was due to Governor Newson's lifting of most pandemic orders and the expiration of the California Judicial Council's "Emergency Rules Related to COVID-19." However, the LA County District Attorney's office has stated that it will continue to comply with the decision In re Humphrey, and that the office was not consulted about the bail reinstatement.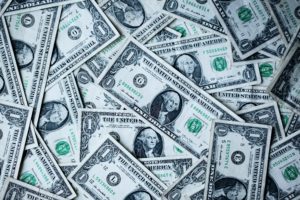 The Debate Surrounding Bail 
Critics of the zero-bail order are worried that, without a financial incentive, those who are released will fail to appear at trial and possibly reoffend. On the other hand, supporters of the order argue that the zero-bail practice has actually historically reduced crime and relieved jails of overcrowding. Other jurisdictions with bail reforms have suggested that almost all people who are released pre-trial either resolve their cases or go to trial without incident. In Los Angeles, failures to reappear and rearrest rates remained around the same as before the order was passed. Advocates further contend that the cash bail system is unfair, expensive, and should be eradicated completely. If the zero-bail order were made permanent, it would lift pressure from vulnerable inmates to plead guilty to their charges regardless of their innocence, as well as significantly reduce the strain on the California prison system. 
Contact Wallin & Klarich Today 
Due to the reinstatement of bail for LA County, many who are accused of non-violent offenses must sit in overcrowded jail awaiting trial. If you have been arrested for a crime, contact Wallin & Klarich as soon as possible to see how we can help. With 40+ years of experience, Wallin & Klarich is your best choice amongst Southern California criminal defense firms. Our attorneys have helped thousands of clients defend against a wide range of charges, and we have the skills and resources to help you avoid hefty fines and jail sentences. 
With offices in Orange County, Riverside, San Bernardino, Victorville, Torrance, West Covina, Los Angeles, and San Diego, you are sure to find an available and convenient attorney near you. 
Discover how our team can assist you. Contact us today, toll-free at (877) 4-NO-JAIL or (877) 466-5245 for a free consultation with a skilled defense attorney.